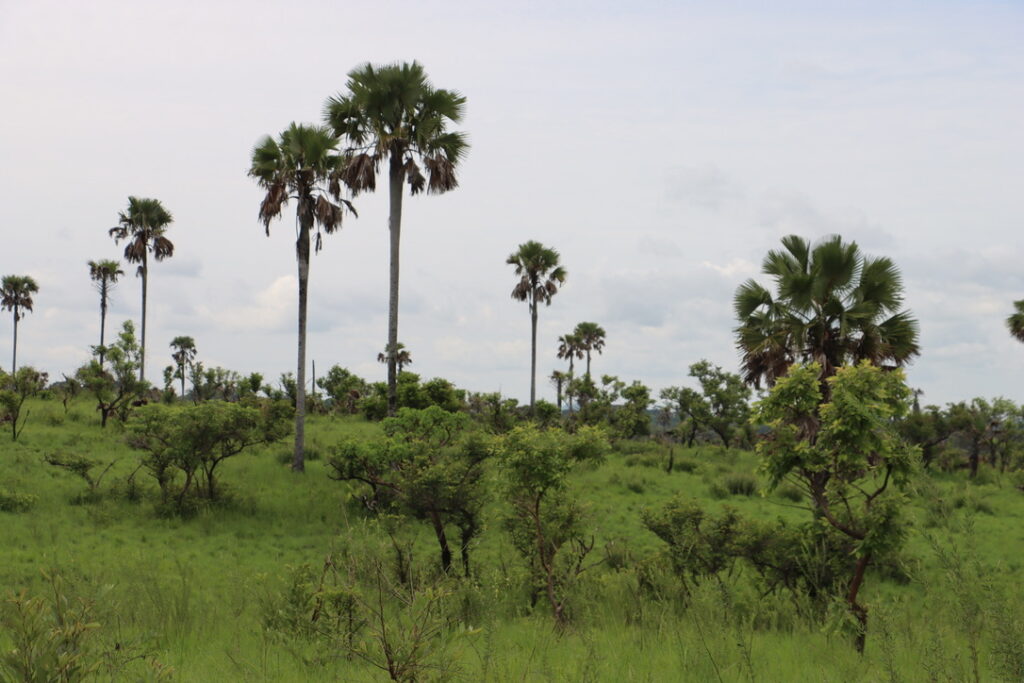 Savannas are important ecosystems characterized by the co-dominance of trees and grasses, including systems with a continuous herbaceous layer and a discontinuous woody stratum (Frost et al., 1986). These ecosystems cover approximately 20% of the Earth's land area and takes up almost half of the African continent. The dynamics of these ecosystems are influenced by rainfall, fire, and herbivory, making them either "stable" or "unstable" (Sankaran et al., 2005), due to the magnitude of any of these factors.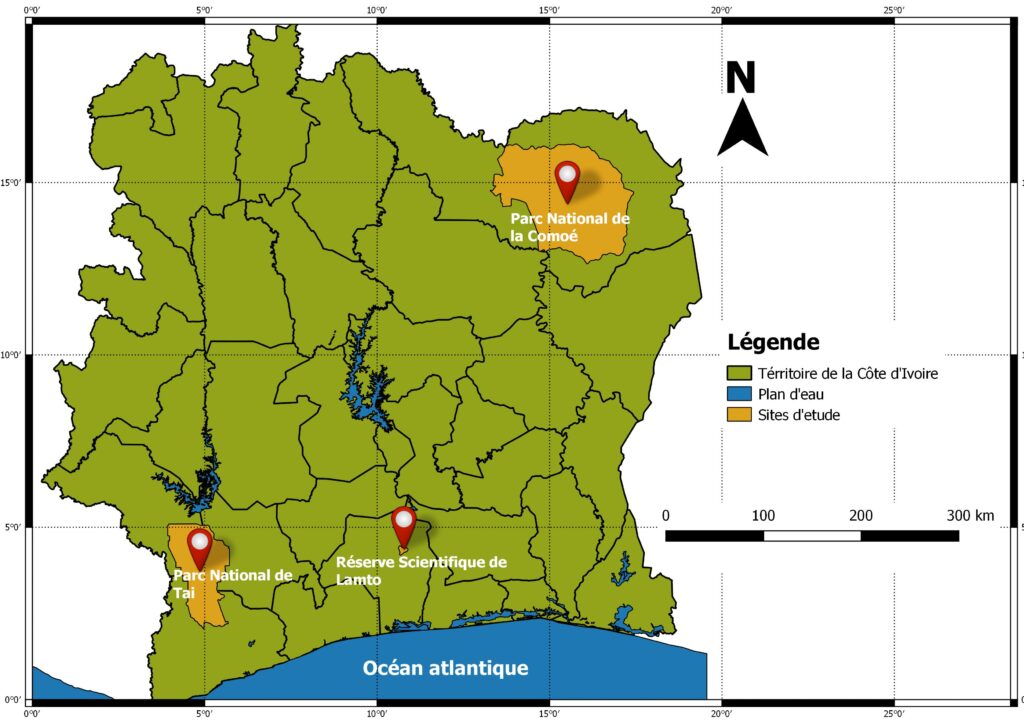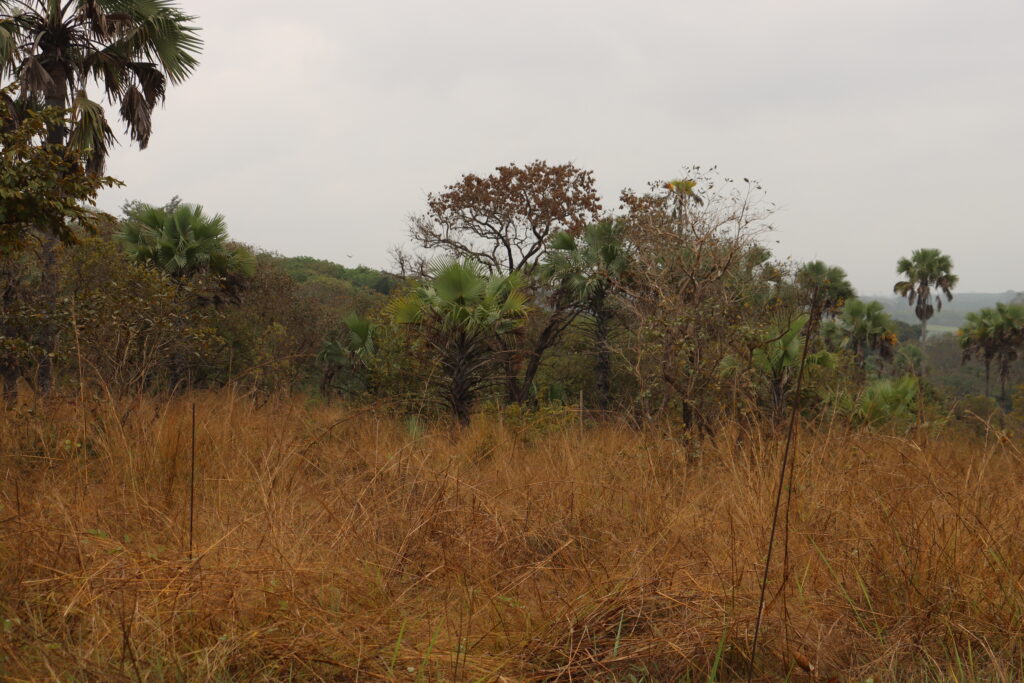 The savanna of the LAMTO Scientific Reserve in Côte d'Ivoire (West Africa) is a forest-savanna mosaic (Guinean savanna) of 2613 ha located in the center of this country (6°13′ and 6°15′ N and 4°06′ and 5°03′ W). The average annual rainfall of this environment is about 1200 mm with an average annual temperature of 27 °C. This savanna, considering its structure, dynamics and functioning is classified as "unstable" and must therefore undergo annual bushfire each year to (i) preserve a plant community combining woody and grass species, (ii) renew the grass cover and (iii) control encroachment (N'Dri et al 2018).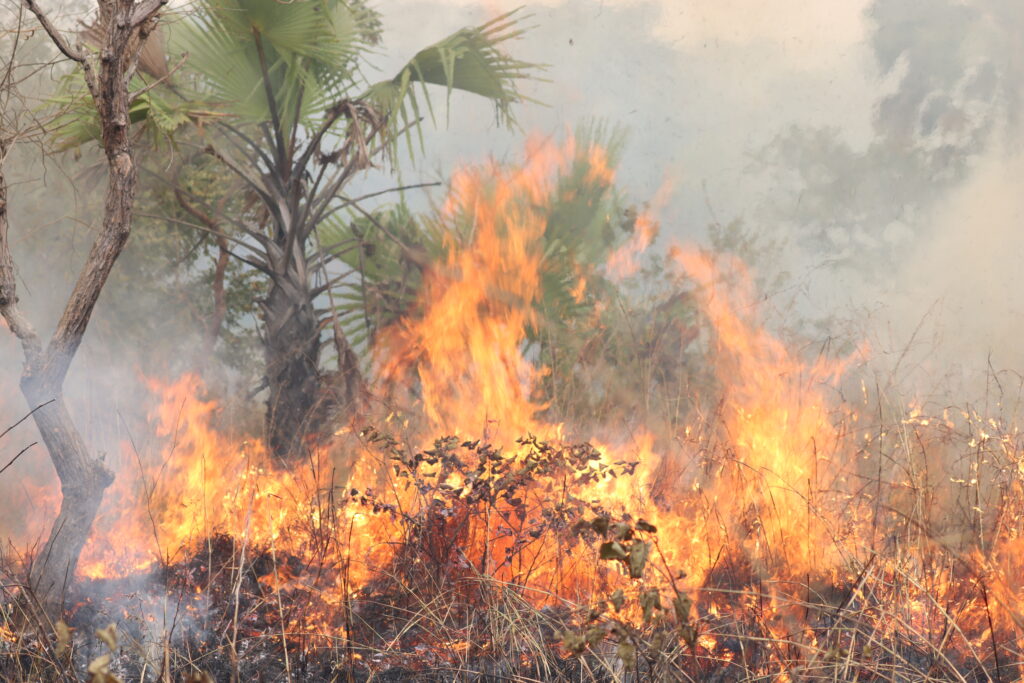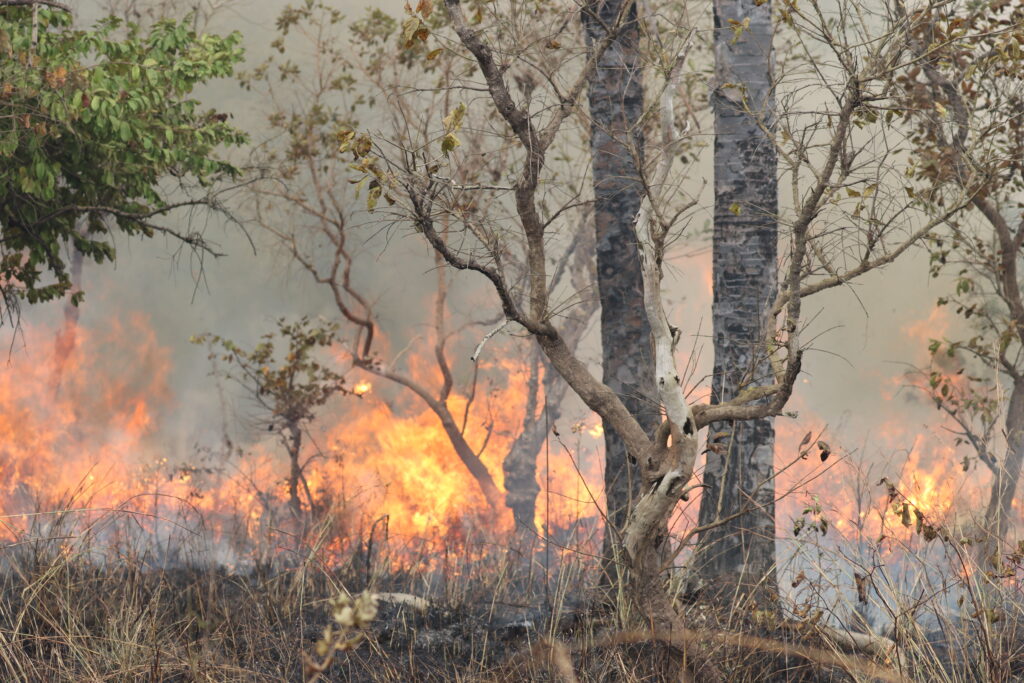 Fire, whether human-induced or not, is an indissociable natural component of savannas. Conserving the biodiversity of these ecosystems requires maintaining the structural balance between their grass and tree biomass, by avoiding their encroachment caused by several biotic and abiotic factors such as the low or even absence of herbivores and climate change. These fires are widespread in West Africa and an estimated 80% of the African savanna is affected by this practice of annual fires that are often uncontrolled. In Lamto, this annual bushfire is under control.  Of the three existing fire regimes in savanna ecosystems (early, mid-season and late), the choice of mid-season fire was made based on several studies undertaken since the 1960s. According to the seasonal pattern of the Guinean savanna zone of LAMTO, the mid-long dry season corresponds to January 15th. This Guinean savanna is then burned on January 15th of each year for more than half a century. This management of fire over several decades revealed the consequences of no annual bush fires in the Guinean savanna. Indeed, after more than half a century of fire exclusion, the Guinean savanna has been transformed into a semi-deciduous forest (Photo 6). Furthermore, despite this fire management, an afforestation of the LAMTO savanna is observed, which leads the scientific community to raise questions about the effectiveness of the mid-season regime that is applied. Several studies are currently underway in this reserve to address this issue (N'Dri et al 2018).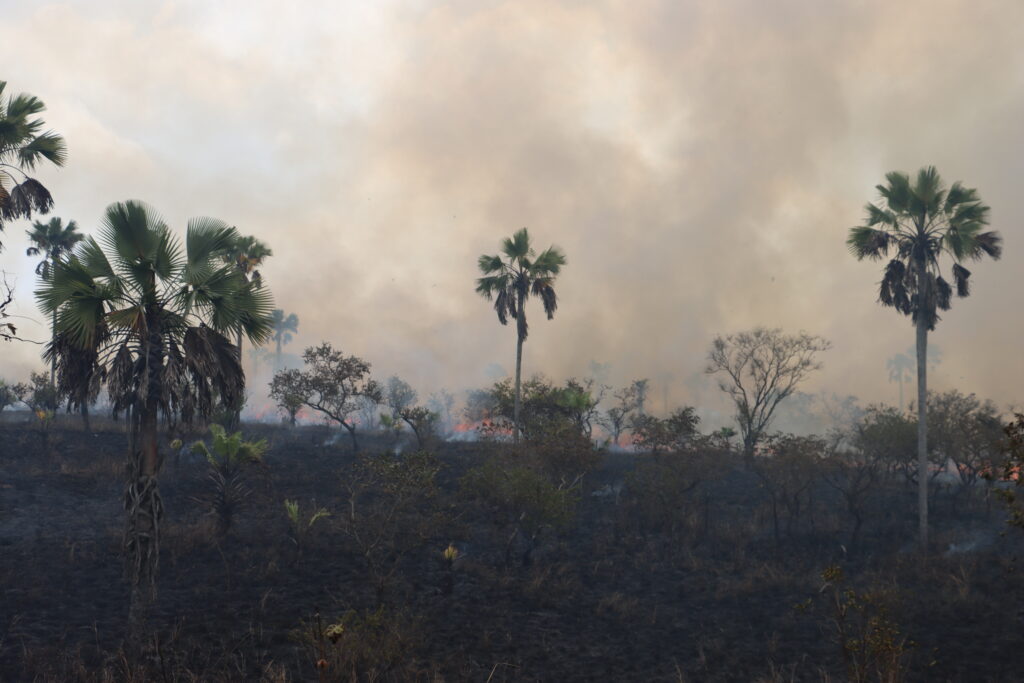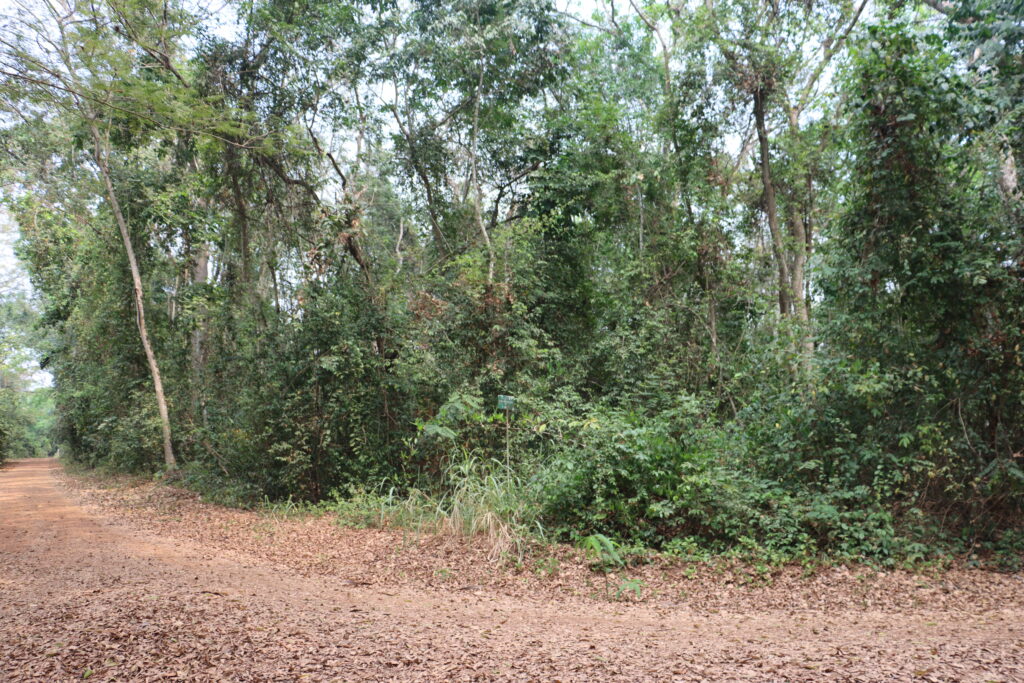 The AFAS team of the University Félix Houphouët-Boigny attended this event with all the Master and PhD students. Two major activities were held during this event, namely the overnight workshop and the savannah burning. The night workshop is an opportunity to present the research activities related to the savanna. Presentations are made by researchers, PhD, and master students. This workshop has been held from 8pm on January 14th to 4am on January 15th. The savanna burning began started on January 15th from 10am to 2pm.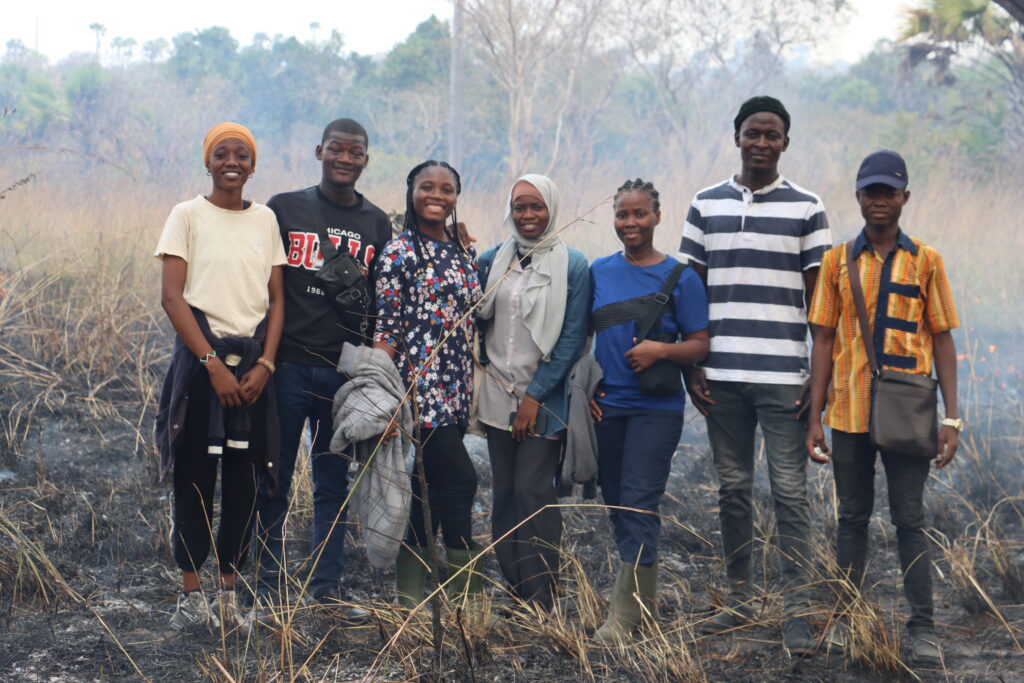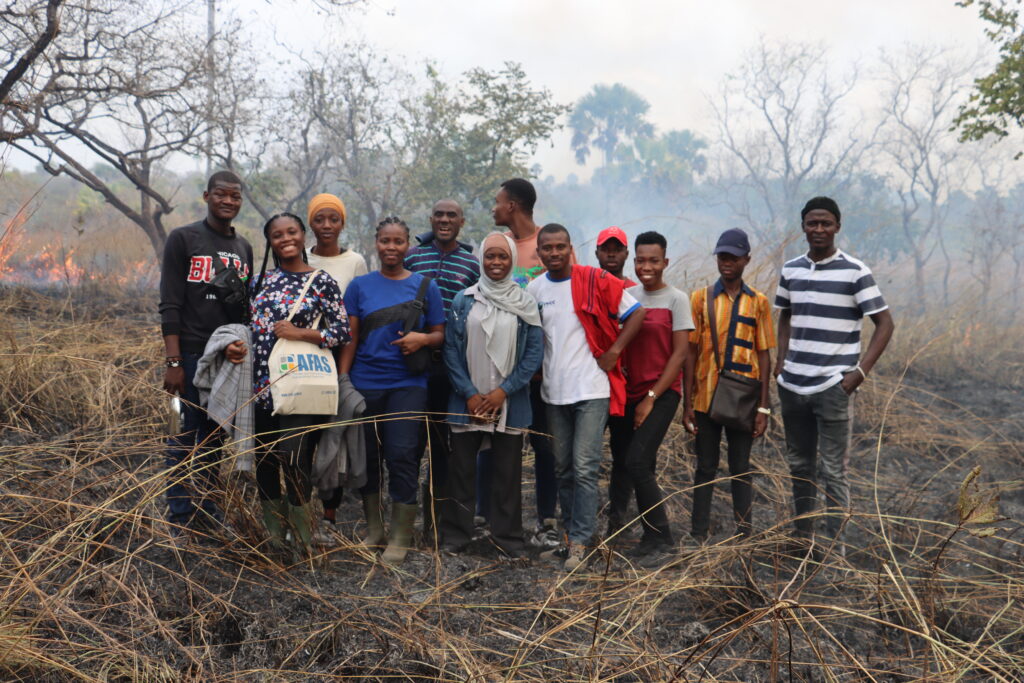 This event registered the presence of (i) several lecturers, researchers, and students from different national universities but also the presence of the Ivorian Agency in charge of Parks and Reserves (OIPR).
References
Frost, P.G., Medina, E., Menaut, J.C., Solbrig, O., Swift, M. &Walker, B.H. (eds) (1986). Response of savannas to stress and disturbance. Biology International Special Issue 10, IUBS, Paris.
N'Dri A. B., Soro T. D., Gignoux J., Dosso K., Koné M., N'Dri J. K, Koné N. A. and Barot S. (2018). Season affects fire behavior in annually burned humid savanna of West Africa. Fire Écologie ; 14:5. 11p.
Sankaran, M., Hanan, N. P., Scholes, R. J., Ratnam, J., Augustine, D. J., Cade, B. S., Gignoux, J., Higgins, S. I., Le Roux, X., Ludwig, F., Ardo, J., Banyikwa, F., Bronn, A., Bicini, G., Caylor, K. K., Coughenour, M. B., Diouf, A., Ekaya, W., Feral, C. J., … Zambatis, N. (2005). Determinants of woody cover in African savannas. Nature, 438(7069), 846-849. https://doi.org/10.1038/nature04070.
Authored by
Prof. N'golo A. Koné – ngolo197804[at]yahoo.fr